Ski One Tignes is also a mountain biking school with state-certified instructors.
We organize downhill and electric mountain biking lessons in groups, up to 6 people or private lessons. Our goal is to help you progress whatever your level is, but above all to make you feel safe on downhill mountain biking trails.
Whether you are alone or with your family, we put everything in place to make your mountain biking experience unforgettable.
Half day: 10 a.m. – 12:30 p.m. or 1:30 p.m. – 4:30 p.m.
We also offer one-hour introductions for children and adults from 5 p.m. to 6 p.m. or 6 p.m. to 7 p.m.
To book your lessons we need: Last name, First name, date, level, age, height, weight.
For the courses we assess the levels of the people on the first day to create groups of levels.
Additional informations call us +33 6 81 52 31 69
The SKI ONE team will share with you the passion for cycling.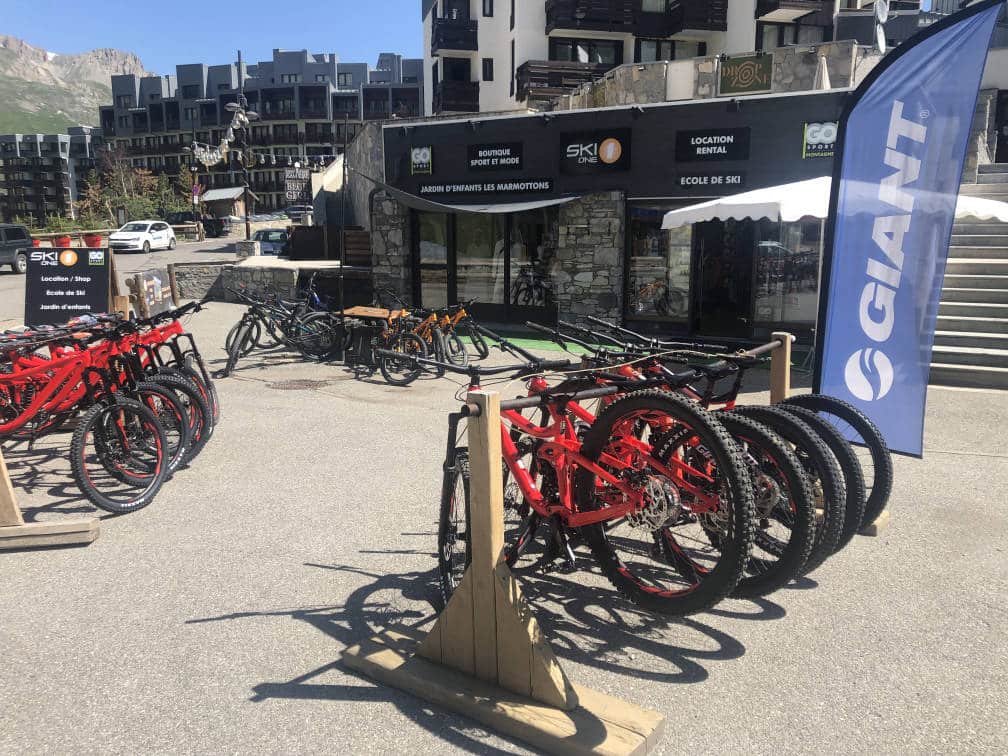 If you do not want to take a lesson, we rent mountain bikes and all the equipment you need to be safe.
Instructor + Bike rental + Gear
End of the day
1h adults or children

4 Times (3 introductions to mountain biking of 1hour and 1 lesson on the slopes in the mountain of 2hours)
From 6 to 10 years old

4 lessons of 2h30
From 11 to 14 years old

3 lessons
12 years old and more

4 lessons
12 years old and more

5 lessons
12 years old and more

6 lessons
12 years old and more
Electric Downhill Bike + Gear